stepped 2-d soft pvc fridge magnet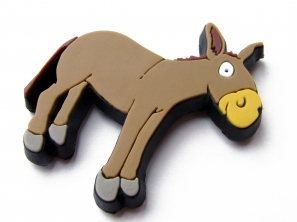 Fun and colourful!!!
Bespoke moulded to your required size and shape
Colour infilled in spot Pantone matched colours
Stepped in layers to raise logo from background
Min order qty 100 pcs
If you wish to generate an online quotation or place an order for this product, please log in.
Fittings and Options Available
To view the item in more detail, please click the thumbnail.